Ben Sauer
Director of Conversation Design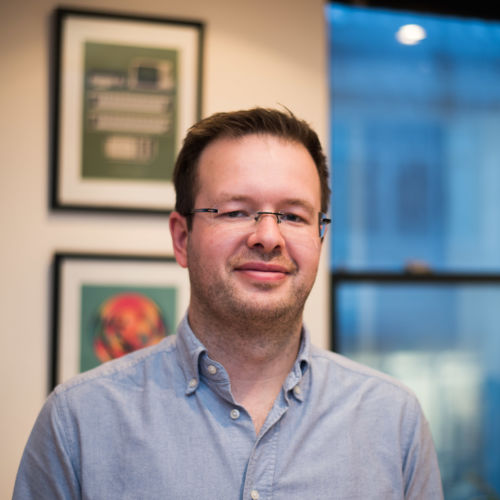 About Ben Sauer
Ben Sauer is Director of Conversation Design at Babylon Health, formerly of Clearleft. He's worked with organisations like the BBC, Pearson, Tesco, and TCS to raise their design game. He's been speaking about and training people on the topic of voice UI for several years; particularly in how to rapidly design conversational experiences. Teams at Amazon and the BBC use his methods, and through O'Reilly, he's trained folks at NASA. 
He's also spent many hours at home removing the ridiculous things that his kids have added to Alexa's shopping list
Workshop
Talking Design: Make Your First Voice Interface
If machine intelligence is taking over the world, voice interfaces (VUIs) are a close second. Fortunately, the evolution of human speech makes most of us terrific listeners and speakers, especially when compared to machines. Unfortunately, while our brains are wired for speech, designing a VUI still takes work.
Modern voice interfaces are an opportunity to create better products in new contexts. Smart adoption of VUIs in the right environment makes interaction simple, pleasurable, accessible, and lowers cognitive load. The potential for voice to aid in a healthcare context is even greater, when some diseases limit mobility or touch-screen usability, unlocking a new modality means opening up your experience to a wider population.
In this hands-on workshop, participants will choose from suggested healthcare scenarios to explore voice's potential. When designing for a health scenario, participants will hone their listening and speaking skills by critiquing dialogues, and use improvisational techniques to design and structure conversations.
Each workshop team will test the effectiveness and enjoyability of their prototyped voice interfaces using the Wizard of Oz methods practiced by teams at Amazon, Google, and Microsoft. And each participant will take home resources useful for future VUI work.
Join us to expand your design skills with a new interaction tool that's as old as humanity: voice.
This workshop is for anyone curious about working in voice, including designers, decision-makers, and engineers who are interested in ubiquitous computing, calm technology, bots, NO-UI, and thinking outside of the screen.

You will learn:
How to design a VUI
How designing 'conversation' differs from screen interactions
Understanding of how to prototype voice with Wizard of Oz methods
Please note: in this session, one Mac laptop will be needed per team, so if you have one, it would be useful to have it with you