Chris How
User Experience Designer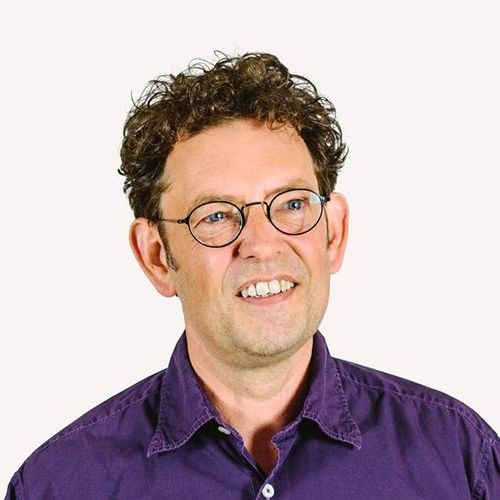 About Chris How
Chris is a highly experienced UX designer and strategist. He applies his unique background in film production to understanding and articulating the challenges faced by our clients and their audiences.
Chris has spent well over a decade working for both in-house teams, and for a multitude of clients as an Information Architect, Experience Lead and Head of UX. Chris facilitates teams to work closely with organisations in the design of elegant user-focussed solutions that add value to the business and its customers.
Chris collaborates with clients to set strategy and embed a culture of digital innovation around products and service delivery. Chris does this through his expertise in qualitative research, systems thinking, workshop facilitation, design collaboration and ideas generation. 
Chris is a member of the UXPA and the IAI. He's a regular speaking at large conferences including UXPA International and MuseumNext, as well as local meet-ups, including UX Camp Brighton for whom he also mentors new speakers. Chris is an annual guest lecturer for MSc courses at both Brighton University and the University of Sussex.
Workshop
Design Sprints 102. On The Road To Mastery
Design sprints are a popular and powerful way to accelerate design, unblock problems and investigate new ideas. They are also fraught with challenges for the design sprint facilitator. From creating an environment for fast-paced creativity and critique to maintaining momentum and stamina in the team, through to the diplomacy needed to make a myriad of design decisions.

How do you successfully get a team to use design thinking skills to create and test valuable solutions to critical problems in a tight timeframe?
This practical workshop will help you move from being able to run a good design sprint to facilitating a great design sprint.
Join Jerlyn and Chris to learn (and practice) some techniques, tips and secrets gained from running numerous design sprints, that go beyond the book, to enhance your next design sprint.
You'll come away from this workshop able to:
Convince your organisation in the value of doing more design sprints

Guide your team towards better problem framing

Introduce inventive generative research techniques into your sprints

Facilitate more creative sketching sessions

Keep the sprint momentum going after it's over

Identify the hidden dangers of a design sprint
Who's it for:
If you've read Jake Knapp's Design Sprint book and are interested in levelling-up your own knowledge and expertise, this hands-on workshop is for designers who have been involved in a Design Sprint before or have run their own.