Erika Hall
Co-founder and Author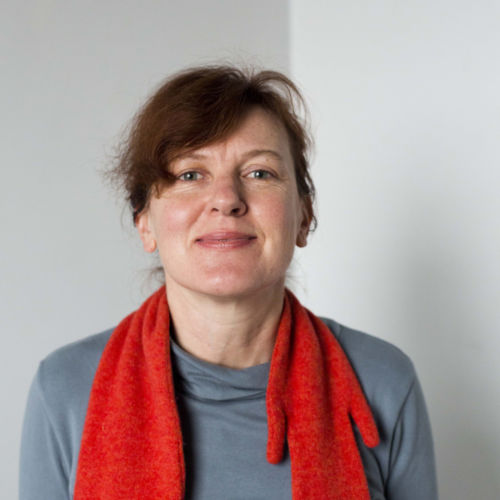 About Erika Hall
Erika Hall is the author of Just Enough Research and Conversational Design. In 2001, she co-founded Mule Design Studio in San Francisco where she is the Director of Strategy. Erika speaks and writes frequently about cross-disciplinary collaboration and the importance of natural language in user interfaces. In her spare time, she battles empty corporate jargon at Unsuck It.
Talk
Designing for the Triple Storyline
Ethics is a critical topic at the moment. Many designers have noticed that—despite a lot of talk about user empathy in the last few years—the systems we've designed for ourselves don't seem to be operating in the interests of the humans using them. Business is focused on scaling and automating to realize magnificent efficiencies and grow shareholder value. Also, the planet is melting. How can designers get a handle on this immense complexity in order to create more ethical systems? By turning to stories. Narrative is how humans create social understanding of complicated situations in order to make decisions. Simply considering the user journey is no longer enough. In order to create a more humane and sustainable future, we need to consider the business story and the health of the environment as well. A useful abstraction can make the implications of our actions visible and manageable. 
Workshop
Conversational Design
What makes an interaction with a digital system feel truly conversational? It's not just being able to talk or text with a "smart" silicon pal. The first attempts at voice and messaging interfaces have made it clear that sophisticated technology doesn't equal a satisfying experience. You need to start with the people. Taking a quick look back at the last hundred thousand years of human communication will help you make the right leap forward. 
We'll cover the principles of technology-mediated interactions from a conversational perspective and move from the idea of computer literacy to creating human-centered systems based on conversation. Unlike other workshops that focus on a specific technology, this one will ground you in the fundamentals and core principles of conversational design that apply to websites, apps, voice systems, and messaging—because they matter to the people using them.
During this workshop we will work in groups to reshape copy to be more conversational. Explore the reasons why conversations break down, even among people. Learn how to match and correct the mode of interaction to the customer context and goal. And practice solving problems conversationally in a collaborative way. 
After the workshop you will be able to:

Understand what makes interactions feel and sound truly human-centered
Apply the correct standards to verbal communication, between humans or involving machines
Identify the correct interface for a given context: GUI, voice, messaging, or other
Design more conversational interactions in any channel or medium.