Eva-Lotta Lamm
Designer and Visual Thinker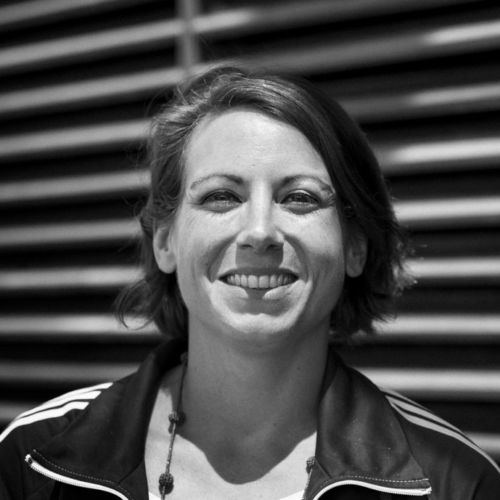 About Eva-Lotta Lamm
Eva-Lotta Lamm is a User Experience Designer, illustrator and visual thinker. She grew up in Germany, worked in Paris and London for a few years before packing up her backpack and go travelling the world for 14 months. She has over 12 years of experience working on digital products as an in-house designer for Google, Skype, and Yahoo! as well as freelancing and consulting for various agencies and her own clients. After being a (semi-)nomad for 2 years, she is now based in Berlin, helping her clients to make complex problems visual so they can 'see' them from a fresh perspective and work on solving them more efficiently.
Eva-Lotta is a sought after expert and teacher in the area of sketching, sketchnoting and visual thinking. She is regularly speaking at international design conferences and has been teaching sketching workshops at conferences and for companies for many years. She is known for taking sketchnotes at hundreds of talks and conferences and has self-published her notes in several books (www.sketchnotesbook.com). During her world trip, she documented her experience as daily sketchnotes in her travel diary (www.secretsfromtheroad.com).
Workshop
Mapping Systems, Processes and Concepts with Pen and Paper
The world is a complex place full interesting problems waiting to be solved. No matter if big or small, personal or business related, tactical or strategic, we often try to solve these problems with language – talking and writing about what we think and what we plan to do. Language is a great tool, but it has its limitations: It's linear, it can be quite abstract and it can hold a fair bit of ambiguity.
That's where Visual Thinking comes in.
When we visualise our thoughts, we are forced to explore what the concepts we talk about actually mean and how the different pieces of information relate to each other. It becomes possible to literally see the bigger picture, identify patterns, spot gaps and make connections. 
This workshop focuses on exploring how to map out a problem, system, process or concept with pen and paper. We'll start with some simple sketching exercises to loosen up and pick-up (or refresh) some basic sketching skills. We'll then work with a step-by-step process to gather and structure information and map it out in a visual overview. We'll explore basic principles of visual representations and various structures for mapping out different types of information. You'll then work in small groups to think through a problem, system or process of your choice and apply what we discussed to create a visual overview of your topic.