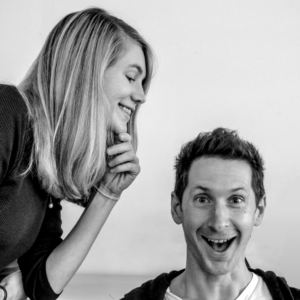 About Jerome Ribot & Roxy Borowska
Roxy and Jerome are co-founders of Coglode which finds and distils behavioural research, telling product and design teams how to use it to make better products.
As well as putting a lot of our insights on coglode.com, we've also launched our own product, called Coglode Nuggets - behavioural research in a practical, bite-size form. 
We do team-wide behavioural training for companies like BCG, Spotify and Facebook, as well as a one-day intensive course for individuals through our new Coglode Academy, based in Brighton.

Talk/Workshop details coming soon!