Martha Bergmann
Product Designer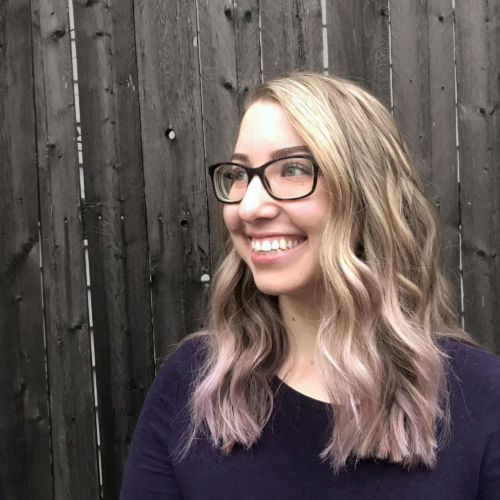 About Martha Bergmann
Martha is a product designer at InVision. Her work focuses on how digital product experiences can support companies as they grow in size and design maturity.
Before joining InVision, Martha worked for Progressive Insurance, where she focused on researching and designing a quoting platform for insurance agents.
In March 2018, she was a participant in Adobe's UX/UI Design live stream, where she shared her design process and interacted with a remote, live audience.
One of Martha's passions is motion design and promoting its value to enhance user interfaces and user experiences. She regularly engages with the online design community to share motion studies, tips, and tutorials.
Besides all that, spending time outside is key to Martha. She usually does that by getting her hands dirty gardening, walking her dog, or crossing off another national park with her husband.
Workshop
UI Animation Prototype Workshop
Learn how to prototype custom user interface interactions using InVision Studio. You'll learn how to create simple or complex animations from scratch with ease. We'll use a timeline to fine-tune the easing and duration of each element and discuss best practices of motion design. We'll also learn how to share your animated prototype by publishing on the web, previewing on different devices, and testing on your phone.
Who should attend this workshop:
Designers, who are beginners or even experts in motion design, who want to learn more about common practices both in principles and in execution with prototyping software like InVision Studio.
We'll cover:
- Motion design best practices - we will get you to pin-point and discuss ways to improve some of the motion examples to be more in line with best practices.
- How-to's for creating commonly seen UI motion patterns with prototyping software like InVision Studio.
You'll go away with:
An understanding of ways to use motion to aid user experiences, and also be able to prototype simple UI animations.
Requirements:
Please ensure you have your laptop with you for this workshop.