Sami Niemelä
Creative Director, Co-founder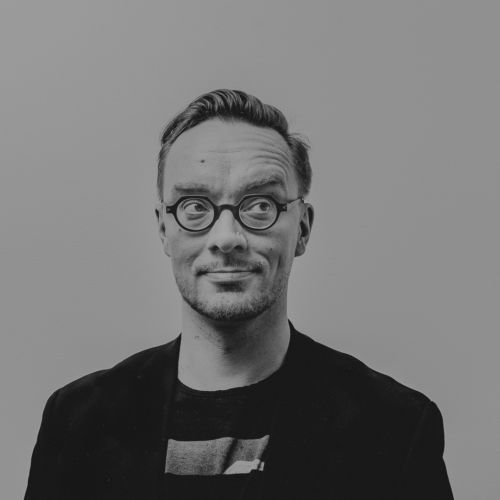 About Sami Niemelä
Sami is a designer working at the intersection of systems, foresight and design. In his daily work, he helps teams, products and companies to become more resilient by making the right choices about their futures and business, and build teams, capabilities and organisations to support this in quest long term
During over 20 years in the industry, he has worked on several continents, earning himself international patents, numerous awards and has built into exits to the largest companies in the world. 

Currently, he is one of the founders and the creative director at Nordkapp, an advanced design firm based in Helsinki and Amsterdam. He is also an exhibited artist exploring the combination of human talent, rapid manufacturing and generative networks.

Workshop
Making Actionable Futures
Design is an act that intrinsically lives in the future: Everything we create is bound to life through the act of design. However, to clearly see further than the next revision requires sensitivity and understanding of larger systems at play: macro and micro trends, foresight, business, strategy and behaviour —all blended together with design.

At Nordkapp Sami and team been actively exploring building futures, vision and strategy for organisations of all sizes. They've noticed one thing. As technology moves faster, predicting futures is becoming more difficult to anticipate, and in order to build a plausible roadmap beyond the next PI planning, one needs a robust set of tools to do so. There are foresight and trend analysis tools on the market but they didn't feel any of the available options would work for them, in the way they wanted. So they created their own.
The Actionable Futures Toolkit is a framework made to work for you in building and aligning a future for an organisation, service or a product. The first release of the Actionable Futures Toolkit consists of three parts, Worldbuilding, Predictive Analysis and the Optimal Futures. Sami will be running a special workshop on how to apply these tools into a real world context as plug-and-play components.
You will learn
- How to use and apply advanced tools from business design, strategy and foresight in your daily work
- How to build an ambitious, but tangible vision that can (and should) be applied into practice tomorrow
- How to use futures design thinking to both build inclusive and ethical scenarios and have your leaders own the vision
Previously these tools have been tested at companies such as ING, KPN, Telia and Google, as well as also at conferences like Thingscon, PRIMER San Francisco and SDN Network. At Nordkapp they use, adapt and develop these tools in their work on a daily basis.
The futures are made. Are you making yours?