Sarah Doody
User Experience Designer, Entrepreneur and Educator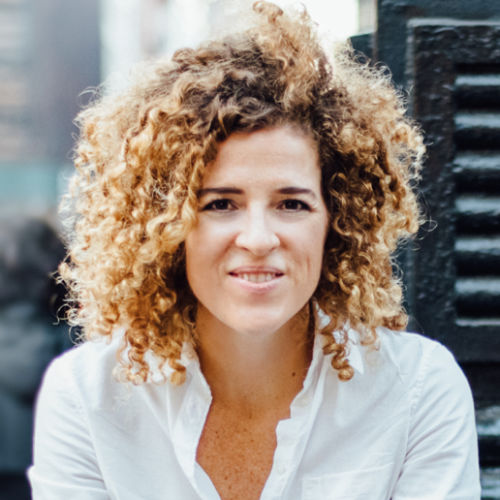 About Sarah Doody
Sarah Doody is a User Experience Designer, Entrepreneur, and Educator.

She helps companies assess product ideas, understand customers, and design and optimize the experience.
She created the popular weekly newsletter, The UX Notebook. Sarah is a contributing author to InVision, UX Magazine, UX Mastery, UX Matters, and has been published in the New York Times.
Sarah is committed to helping people learn to think like a designer. She does this through online and in-person UX education programs on topics including user research, storyboarding, rapid prototyping, and creating a UX portfolio.
In 2011, she created the curriculum for and taught General Assembly's first 12-week UX immersive, the genesis of their popular UX programs which are now taught worldwide.
Talk
Anticipatory Design & The Future Of Experience
As technology becomes smarter and smarter, designers are faced with a dilemma…do we make decisions on behalf of users, or do we advise users but leave the decision up to them? Automation is inevitable, but what is the responsibility of a designer to automate decisions for users? If our lives become more automated, what happens to us as a society. In this talk, we explore automation with examples from the auto industry and the impact of robots in factories as well as auto-pilot in the aviation industry and the phenomenon of "de-skilling" as pilots are losing their ability to react and respond when crisis occur. Automation is unavoidable, but as designers, we need to find the balance between automating decisions and anticipating decisions on behalf of our users.
Workshop
Storyboarding in UX & Product Development
How to leverage the power of stories for smarter product development
Why do so many teams fail to launch products on time? Why do budgets quickly creep beyond initial projections? Why do so many products launch and then, customers fail to adopt the product or feature? 
It's because too often, teams jump right into designing and building before they establish their product story –– the deep understanding of how the product fits into people's lives. 
Teams often get lost in the product details and then make decisions based on timelines, technology, and team or stakeholder priorities. Discussion about people is quickly overshadowed by pixels and code. 
Storyboarding is a critical activity to product development because it forces us to develop a deeper understanding of the people we are designing for. It forces us to establish the context, characters, and a clear language which creates an anchor that can ground the team and keep the focus on people.
In this workshop you'll learn how to:
Apply storytelling principles (storyboarding and character development) to create a common vision and language for your product.
Integrate storyboarding into your product development process
Evangelise storyboarding throughout your team 
Leverage storytelling to improve team communication and collaboration
Use storyboarding as a tool to help frame all your product design decisions and stakeholder presentations