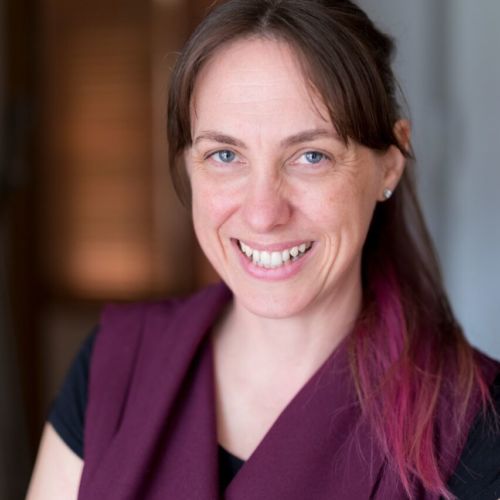 About Sarah Richards
Founder of the content design movement, Sarah pioneered the standards during her 10-year career with the UK government. 
As head of content design for the Government Digital Service (GDS), Sarah created and implemented the content strategy for the GOV.UK website.
After leaving GDS, Sarah took her knowledge and wrote the respected and highly popular Content Design – a book for anyone creating user-centred content. 
She also launched Content Design London to provide training and consultation in content strategy and content design for governments, charities and organisations in the UK and worldwide.
Sarah is also a respected and in-demand speaker and shares her expertise to audiences at conferences, meet-ups and events globally.
Talk
Content Design: Why There's Another Title In Our Industry
Copywriter, UX writer, technical author, web editor... it's slightly ironic an industry of wordsmiths have so many titles for themselves. Then, in 2011
Sarah Richards created the term 'Content Design' for the Government Digital Service and added another term to the industry lexicon.
It caused a lot of consternation in government at the time.
Which was the point.
The reason was quite clear: government had to change the way it considered the skill of communicating. GOV.UK was not mucking around.
Sarah will explain why changing the name was important at the time, the process of content design, the impact it has and how it has changed content production around the world.
Sarah will share examples of how a single word can stop a multi-million pound service dead in its tracks, why you should have a content person at discovery and how content can make or break service design.
Workshop
Content Design Introduction
Writers write, sub editors edit and publishers publish. That's the old world of content. Now, content designers join the discovery phase, influence service design and can make or break your service with a single word.
In this workshop, you will get a quick overview of content design and how it differs from the usual editorial practices.
This hands-on, practical workshop will run through:
Difference in types of writing, including UX writing, technical writing, copywriting and content design journey mapping from a content perspective: taking perception and language changes over different channels (on- and offline). 
Defining success and value so all content has a clear purpose. 
After the workshop you will be able to :
Find your audience mental models and language if you don't have a user research team
Structure content on user needs and audience priorities
Identify challenges, opportunities and language changes across digital and non-digital channels
Define success criteria for your content
Define how your content is going to achieve value for your organisation
Use journey mapping to break down silos between legal, marketing, digital and design teams (and any other team really)